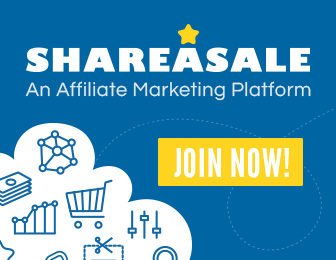 If you are a dedicated yoga practitioner, you might have considered becoming a yoga teacher. While this is certainly a noble vocation for those who feel called to it, changing careers means a great deal of uncertainty. At Centered Yoga, we provide a full training program that is accredited by the Yoga Alliance, but we encourage you to reflect on your decision before you begin. Consider not only the personal and spiritual impacts of becoming a teacher, but also the practical considerations of making this career move.
Practice all eight limbs of yoga
In practice and even in your future teaching career, you might choose to focus on Asana, or the physical expression of yoga. However, it is important for yoga teachers to be well-versed in all eight limbs of yoga, from Yama, or individual morality, through Samadhi, or union with the Divine. We encourage you to practice in your own way and develop your own individual approach.
Remember that developing an approach is not enough. To become a worthy teacher, you must live your practice every day. According to Patanjali in Yoga Sutra 1.14, the three keys to success in something are to do it for a long time, without interruption, and with full sincerity. The more deeply in tune you are with your own connection to yoga, the more successful and inspiring your teaching will be.
Reflect on your calling
Becoming a yoga teacher requires you to make certain sacrifices. Yoga teachers work very hard and are not always well-compensated for their efforts. To become a full-time teacher, you must give up the corner office, the 401k, and the 9-5 lifestyle. Some people choose to keep their regular careers and teach a few classes at night or on the weekend, while others take the full-time plunge. There is no right or wrong answer, only what is best for you and your needs.
Spend some time meditating on your reasons for becoming a yoga teacher. Determine the motivation behind your desire. Seek truth and clarity, and be patient with the process. Do not proceed until you are certain that you feel a calling.
Surrender to your purpose
Once you have established that you are called to become a yoga teacher, resist the urge to second-guess yourself. Commit fully to your purpose and allow the experience to unfold around you. Have faith and trust, and open yourself to transformation. Focus on the sincerity of your desire, and surrender to the process.
Enroll in yoga teacher training
Only when you are fully certain of your decision and open to the transformations that will occur within you are you ready to enroll in yoga teacher training. At Centered Yoga, we offer a balanced training program that blends a strong scientific grounding in human anatomy and physiology with deep classical training in the yogic arts.
Our 200-hour program includes a thorough study of yogic chants, mantras, and texts, as well as our unique take on Pranayama and Asanas. You will be expected to practice on your own every day, as you learn how to live the practice in your daily life.
Join the Yoga Alliance
After you complete the 200-hour course, you will be eligible to become a Registered Yoga Teacher (RYT) with the Yoga Alliance. This designation shows potential students that you are a competent, well-trained teacher with a solid foundation and ongoing personal practice. It is highly recommended that anyone who wants to teach on a full-time or part-time basis make this registration as soon as possible.
After you teach for two years and at least 1,000 hours, you are eligible for the experienced teacher designation of E-RYT 200, which allows you to teach continuing education courses to other teachers. You can also serve as lead teacher for a 200-hour course.
Continue your teacher training
To keep your RYT certification, you must submit continuing education credits to the Yoga Alliance every three years. Your documentation must show 45 hours of yoga teaching and 30 hours of training. Your training hours must include 10 Contact Hours, or in-person classroom training hours, and 20 Non-Contact Hours, which consist of self-directed study.
You might also choose to enroll in the Centered Yoga advanced 1100-hour program. After completing 500 hours of training, you can become an RYT-500 with the Yoga Alliance. Continuing your training past that point shows a deep commitment to your practice and to your students.
Hone your craft through practice
No matter how much training you receive, the only way to become a truly excellent yoga teacher is to commit to your personal practice. Whether you are with students, friends, or on your own, focus on truly living your practice. Remain open to personal growth and transformation, and trust yourself and your process.
Established in 1999 by Paul Dallaghan, Centered Yoga is fully affiliated with the prestigious Kaivalyadhama, a research institute in India dedicated to studying yoga from both classical and scientific viewpoints. Paul is one of the three senior students of Sri O.P. Tiwari, key disciple of Swami Kuvalayananda, who founded the institute and taught both Ghandi and Nehru.
We invite you to start your journey to becoming part of this distinguished legacy by submitting an application.
Image courtesy of [arztsamui] at FreeDigitalPhotos.net