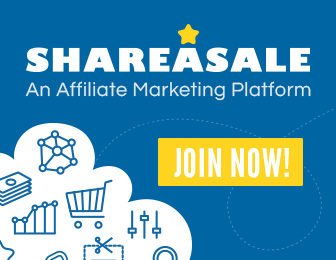 A funeral insurance policy is an effective way to protect your family from monetary problems even after you depart from this mortal world.
If you already have life insurance coverage, it's best to get an add-on for funeral expenses. Not only will it ensure that your family isn't burdened by the costs, but it also facilitates you to plan your own funeral as per your preferences.
Now that you've decided to buy a funeral insurance policy, here are a few questions that you must ask the agent before signing the policy:
1.  What is the Monthly Premium Amount?
Before buying an insurance policy, make sure you discuss costs with your insurance provider. Ask them about the amount you need to pay regularly as premium. You can get the required policy via Freedom Insurance.
2.  What are the Accepted Payment Methods?
Ask the insurance providers about the accepted payment methods for payment of premiums. A majority of insurance companies facilitate you to pay the due amount via your bank account. Therefore, you won't need to travel to the office of insurance for making payments.
3.  Is the Premium Fixed?
Make sure you ask the insurance agents beforehand whether the premiums are fixed or if the amount increases annually.
As the charges of burial services increase with time, it's possible that your premium will also increase. However, these conditions aren't applicable to every insurance plan. You can avoid the hassle by discussing the matter beforehand.
4.  Does this Insurance Policy Cover My Family Members?
You may not know that certain insurance policies not only cover your funeral expenses, but you can also cover multiple other family members with a single insurance policy.
You should ask the insurance agent about how many family members you can cover with your insurance plan. This way, you won't need to buy separate insurance policies for every family member.
5.  What is the Claim Process?
There's a definite criteria for paying out the insurance. You should ask the insurance agent about the criteria and discuss it with your loved ones. This way, they won't have to face any problems in making a claim.
6.  How soon does it Payout?
It takes around a day or two after the death of a policyholder to release funds. Go through the terms and conditions of the insurance policy to find out the waiting time. If you can't understand any clause, you can ask the insurance agent to clarify it before signing the policy.
7.  What about the Cancellation Policy?
The terms and conditions of funeral insurance policies are flexible. They facilitate you to cancel your policy if you aren't satisfied. However, there's a specified free-look period. You can cancel your policy for free during this time.
The standard free-look period is of 10 days, but it varies with insurance providers. You should ask them about the duration to avoid any issues.
Buying a funeral insurance policy can help you plan your funeral and arrange the expenses. However, you should understand the clauses of the policy before signing it.