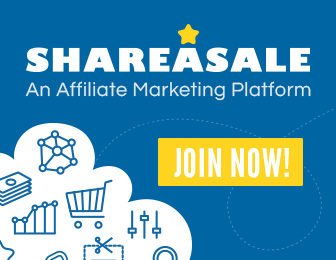 Among the many things that make me feel good about my body, healthy eating habit was always on the top. I ardently followed some healthy eating rules that I personally researched on the internet and heard in my health-conscious social circle. I used to feel pride upon my healthy diet and eating rules until one day I attended a healthy eating workshop.
A number of dietitians and health experts from across the world had come forward with their case studies and research papers in this workshop. Their views have opened my eyes and made me realize that the "healthy eating rules" I've been following all my life are anything but healthy. I deeply regretted my decision of substituting coke with packed apple juice and throwing all that egg yolk from my omelets. The list of unhealthy habits that fooled me in the disguise of healthy habits is a long one. But to save you from making the same mistake that I did, here are the 7 healthy eating rules that you should forget right away.
1)   Do Not Have Dinner After Six
It's not the time you eat your food but the food you eat at that hour which makes the difference. Many people starve themselves after 6 in the evening thinking it would lead to accumulation of calories and fat. In reality, if you eat excess calories, even at 5, your body will gain the extra kilos. You need to know how many calories your body can digest easily at night and invest in some healthy food that has low-calorie content.
2)   Eschew Frozen And Canned Fruits
Many people abstain from eating frozen and canned fruits thinking they are unhealthy and have no nutritional value. However, eating frozen and canned fruits is a much healthier option when a fruit is out of season. According to Joy Bauer, founder of NutrishSnacks, "Frozen fruits and vegetables are flash-frozen within hours of being picked, locking in a majority of nutrition." Canned fruits are also canned in their own healthy juices which make them rich in nutritious content.
3)   Use Healthy Oils For Cooking
There are many healthy oils available in the market like coconut oil, pumpkin oil, olive oil, linen oil etc. People consume these oils thinking that they are a healthier alternative to the regular oil. Some even start using these healthy oils for cooking without doing a deep study about the same. Many healthy oils like linen oil have a lot of unsaturated acids which can become downright poisonous when exposed to heat.
4)   Eat Several Small Meals A Day
This is one of the most trending health habits that people incorporate in their lives. Many people can be seen blindly following this so called "healthy habit" without understanding their body's reaction to it. "Eating five to six small meals a day can lead to unsatisfying meals," says Mitzi Dulan, author of The Pinterest Diet. It is advisable to have three wholesome meals a day with one light snack to ensure that your body is satisfied with the food. Otherwise, when you feel like you are eating almost all the time, you may easily be consuming too many calories without even noticing it.
5)   Adopt Low Or No-Carbs Diet
"People often believe going low-carb will help them lose weight, but a low-carb diet can lead to a cycle of unhealthy habits and binge eating," says Sylvia Meléndez Klinger, founder of Hispanic Food Communications Inc. Carbohydrates are a great source of nutrients like folate, and dietary fiber, vitamin B etc., and you need to keep a check on the products from where you get these carbs. Fruits, veggies and whole grains are a healthy source of carbohydrates and should never be missed out from the diet.
6)   Replace Sugar With Honey
While sugar is an unhealthy food item when consumed in a large amount, replacing it wholly with a substitute like honey may only be adding calories to your body. People use honey instead of sugar in a number of food items, however, one teaspoon of honey carries 25 calories, which is much higher than 16 calories contained in a teaspoon of sugar.
7)   Buy Low-Fat, Low-Calorie Packaged Products
As a preventive health care measure, many health-conscious people invest in low-fat and low-calorie packaged products. These packaged products, claiming to have low calorie or fat content, are, in fact, leaving you wanting to eat more. Consuming packaged products may be the reason why you do not feel satisfied even after eating food or why you get hungry at short intervals. Needless to say, you will only end up eating more fats and calories unintentionally.
If you are also one of those who follow any or all of these healthy eating rules, it's time you forget them right away. In the disguise of healthy eating habits, these habits are just harming your dear body. Know your body, choose the eating rules wisely and enjoy a long and healthy life.
Author Bio:
Ankit Gupta heads and manages the content marketing team at ExportersIndia.Com. One of the leading health and beauty products b2b marketplace. He is a health freak who constantly keeps a check on his eating habits to lead a healthy lifestyle. Ankit has researched a lot about healthy lifestyle for all age group and loves to sum up his observations in his write-ups. You can connect with him on his Facebook, Twitter and LinkedIn handles to read his health-related blogs.
Image courtesy of [alexisdc] at FreeDigitalPhotos.net