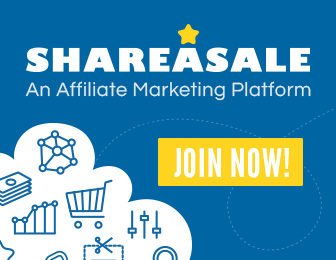 Today many people are doing all they can to lead a healthy lifestyle but sometimes they need the help of professionals. If you're a massage therapist you're one of those professionals who is helping people stay healthy.
There are many health benefits to massage therapy including pain relief and stress reduction. A unique benefit for massage therapists is that their work can be done in many different settings. That means you can begin a business with less capital and help more people. 
Massage Essentials No Matter Where You Work
No matter where you set up shop, there are a few key essentials every masseuse must have. First things first, invest in a luxury massage table and/or chair. The other types of equipment you need will depend on the setting, which will be discussed further below.
Massage oils and lotions are another essential. These help your hands glide over the muscles and make the massage more relaxing for clients. You'll also need sheets and towels to lay down on the table and to help clients clean off after their session.
Places Where You Can Practice Massage Therapy
A career in massage therapy offers you a lot of options in terms of your work environment. You can even choose to work in a variety of settings to increase your client base.
Spas
Many spas offer massage services. It's a great option for massage therapists who are looking for steady work without having to build a client base on their own or invest in a physical location from which to operate. The spa can also provide the equipment and accessories needed to provide services, but you'll have to split the money you make with the spa.
Massage Parlors
Establishments that specialize in massage are another common place of business for masseuses. Massage parlors are similar to spas, but instead of facials, manicures, and pedicures clients choose from a variety of massage therapies.
Offices
It's not uncommon for massage therapists to visit offices once a month or once per week to give employees a break during the workday. Some employers will also hire massage therapists for a day to treat employees during the holidays.
In this situation, you'll need either a massage chair or a portable table, depending on how much space the business can offer you. Try to get an idea of how long you'll be there and how many people you'll treat so you can decide how long each massage should be.
Some mid to large-size companies are going the extra mile to improve employee health by hiring a full-time massage therapist. You'll have your own office space, work during normal business hours and your clientele will be your co-workers. If you want to increase your income you can still take on outside clients in the evenings and on the weekends.
Mall Kiosk
You've probably seen massage therapists working away in the causeways of your local mall. Massage therapists rent out a kiosk space on a monthly basis to attract shoppers that want a few minutes of relaxation in between stores.
This type of setting will require a massage chair. You'll need cleaning supplies, but you won't need to worry about oils and lotions since people keep their clothes on during the massage.
Festivals, Fairs, and Conventions
After walking around a festival, fair, or convention for hours the idea of a short massage sounds really good. It's not uncommon to see masseuses rent small booths and offer short 10 to 15-minute back massages.
It's most common to use massage chairs when you rent a booth at a convention or festival. You may even want to team up with a few other massage therapists if the event will attract thousands of people each day.
Race Events
If you specialize in sports massage therapy you may want to get active on the race circuit. After a 5K, half-marathon, marathon or triathlon athletes are in need of TLC. The good news for massage therapists is that athletes are invested in taking care of their bodies. You'll have plenty of people lined up after the event. Make sure to bring your business cards and you could end up getting repeat clients.
As you can see, massage therapy is an occupation that allows you to work from almost anywhere. As long as you have the right equipment you can maximize your income and clientele by working in more than one place.