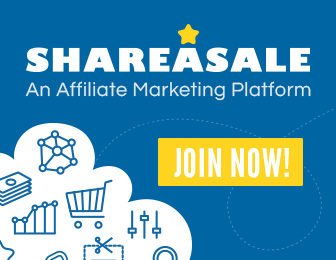 The future of medicine is positive and bright due to advances in technology, greater healthcare access, and a large force of nurses who are determined to improve the medical industry. While traditionally, nurses were designated to the background, today's nurses are taking on bigger roles in advocating for patients and delivering quality healthcare. Here are five ways nurses are improving the face of medicine.

1. Better Partnerships
The first shift in medical care and nursing has to do with collaboration. Today's nurses are more likely to be part of a team of medical care providers working together to bring a high level of care to patients. Collaborative care helps bring patients better outcomes because each medical team member brings their own expertise and skills to the table.
2. Increased Community Roles
Nursing in the 21st century also makes community health an issue of importance. Rather than focusing on individual patients in isolation, more healthcare organizations and hospitals are working with entire communities. This approach allows medical providers to develop community-wide initiatives to help deal with health crises, like addiction or community illnesses, in a much more effective way. It is also a great way to promote positive health habits, like eating right and exercising daily.
3. More Nurse Leaders
Additionally, more nurses are taking on leadership roles in healthcare organizations. While many nurses provide direct care to patients, some nurses have gone on to become part of a team of decision makers for hospitals, private practices, and other healthcare organizations. This helps patients and organizations get another point of view. Nurses are taking on these roles thanks to the power of graduate educational programs, like a Master of Science in Nursing degree from the University of Cincinatti. With graduate programs in advanced nursing studies, nurses are able to advance their knowledge and skills.
4. Additional Nurse Practitioners
Next, more nurses than ever are choosing to further their education in order to qualify to be a nurse practitioner. Nurse practitioners are giving millions of people more access to health care in their neighborhood. They are also providing a high standard of care to their patients. Some nurse practitioners are even opting to specialize in specific aspects of health care, similar to a physician's specialization. Maryville offers a pediatric nurse program online that allows students to pursue advanced study in a convenient fashion.
5. Larger Focus on Geriatric Care
Finally, the nurse force of today is also taking steps for the future patient demographic makeup. As more baby boomers age and the average lifespan for people continues to improve, nurses and medical care providers will be facing a huge population of senior patients. This means there must be a continued focus on improving geriatric care. Nurses today are taking steps to focus more on geriatric care strategies as well as improving the quality of life for this country's aging population.
Medical care and patient priorities are continuing to improve throughout the world. Some of the biggest movers and shakers that will continue to make strides in making better care accessible to communities of patients are the nurses around the globe.
Image courtesy of [hin255] at FreeDigitalPhotos.net