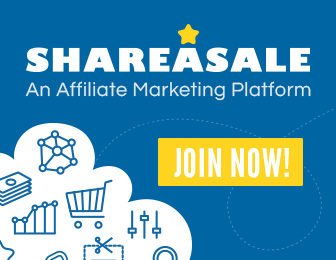 Moving into an assisted living community provides many physical and emotional benefits for aging seniors, but it does require an initial adjustment period. Whether you're moving your parents into such a facility or helping a friend, these five tips can help them through the transition process more easily.
Surround them with the familiar. A lifestyle change as big as moving to assisted living will take some adjustment, as discussed in the blog, and it's easier if new residents have as much of their furniture and belongings around them as is practical and possible. It's not the time to give away their belongings and replace them with all new furniture.Use a floorplan of their new home to pencil in furniture placement before moving day. Your parent may have specific requirements or preferences regarding the placement of their furniture based on habits and comfort. Try to accommodate the arrangements as much as possible to give them an immediate sense of personal ownership over their new home.
Keep a sense of order. As you pack up your parents' belongings, pay attention to the order in which they keep their drawers and closets. Snap pictures or make lists of the positions of their clothing, cosmetics, kitchen items, prescription drugs, electronic devices and chargers, and TV remotes.As you unpack, try to keep the essential items in the same order as they were at their home. Anything you can do to give them a sense of order and continuity in their habits will reduce their frustration levels that are inevitable parts of moving and settling into a new environment.
Schedule a few activities. Before the move-in date, review the calendar with your parents and choose a few activities they're likely to enjoy once they've moved. Pencil them into their calendar and send or call them to remind them. Getting your parents out of their apartment and into the social community will help them find new friends or companions, which is an essential part of moving into a new, enjoyable life.Gerontological research has shown that seniors who have an active social life or have a sense of purpose are happier and healthier than those who isolate themselves. It's a bit more difficult for introverted people to venture out socially. Consulting with the activities director may give you insight into the groups or activities that your parent may enjoy or find rewarding.
Talk to your parent often. Give them a phone call around the same time each day for the first few weeks of moving and try to visit them occasionally. Let your parent talk about her experiences in her new home. Ask about the meals if she's on a meal plan and some of the people she's met, whether staff or residents. Don't be surprised if the feedback ranges from positive to negative on any given day.Visiting in person is even better for the first few weeks. Bring alone their favorite take-out for an on-site picnic. Assisted living facilities often have beautifully landscaped outdoor sitting areas with patio tables that are perfect for a casual lunch. Being outdoors benefits seniors mentally, emotionally and physically.
Give them space. Although it's essential to stay in touch with your parent as he adjusts to a new home and environment, he will also need time to make his own way. You can facilitate the adjustment transition by hanging the social calendar and map of the community in an easy-to-find place at eye level.
Image courtesy of Toa55 at FreeDigitalPhotos.net