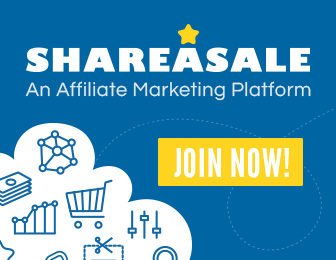 The living room is the very first thing that greets us the moment we get home from work, so it's important—especially for those of us with high-stress jobs—that our living room is as relaxing as possible. Not only does a restful living room allow us to be able to wind down after a hard day's work, it's also a very welcoming place to entertain guests and visitors in. So, if you think your living room needs a bit more work when it comes to being a place of relaxation—a sanctuary from the worries of the outside world—then check out these handy tips we've compiled just for you.
Increase the number of pillows in your living room
Probably nobody has ever looked at a pillow and thought to themselves about how stressful it makes them feel. So, get more of them and pile them up in your living room—on your couch, on the floor (the bean-bag type), anywhere that's a potential sitting or resting area. Not only will your back, neck, and feet thank you for it, but you'll also have something soft and cuddly to hug the tension of the day away with as you start winding down for the night.
Introduce relaxing elements in your living room
If you really want to enhance the relaxing feel of your living room, you have to go beyond the TV-and-couch setup. Introduce elements that can make this space more conducive to relaxation. It can be as simple as scented candles or a vase full of fresh flowers, or as elaborate as a tranquil indoor wall fountain or some other water feature. Flowers add a refreshing splash of color that's pleasing to the eyes, while candles provide a revitalizing aroma that can give your living room a spa-like atmosphere. On the other hand, the gently bubbling sound of water flowing from a wall fountain can calm and untangle any bundle of nerves. Fountains tend to remind us of natural bodies of water, which is why they're often incorporated as an architectural element in homes that want to simulate certain elements of the natural world.
Soften straight edges and lines
Furniture and upholstery with harsh straight edges and lines make for an intimidating office to greet potential clients in. In your home, however, they can make your interiors look austere and sterile. Either toss out anything that is hurting to look at (as well as sit on), or start incorporating round or blunt-edged objects to balance them out. The liberal use of round shag rugs and plush throw pillows can help in this regard. You can also toss in soft throw blankets on a particularly edgy piece of furniture if you're loath to get rid of it.
Personalize the space
Another way to make a living room a bit more comfy is to make it feel more personal. As such, consider dedicating a visible space in your living room to contain something that's uniquely 'you.' Whether it's a tasteful showcase of your own hobby, framed pictures of the family or your vacations, or just posters of your favorite movies or bands, tailoring your living room to exhibit a part of you gives it a more welcoming and lived-in feel. Just don't go overboard with it, as too much can make this space look too busy and cluttered—the exact opposite of the effect you want.
Soften the lighting, and use natural light whenever possible
Many commercial and industrial setting use harsh overhead lighting to keep workers awake, alert, and focused on their duties. However, having the same kind of unforgiving lighting in your living room will give you a similar effect. To avoid this, ditch the fluorescents, and get something warmer and softer. If you have the budget to spare, go for lights that you can dial down the intensity. If not, then invest in candles with mild scents like sandalwood or lavender, or maybe a woodfire candle, which recreates the nostalgic smell of a fireplace. Give your eyes a rest, and your entire body will soon follow.
If there's any space in your house worth paying good money to make it more relaxing, the living room should definitely be it. Remember, stress can have a detrimental effect on your overall health, so it's up to you to ensure that you come home to a stress-free sanctuary when you finally clock out for the day. Your body, your guests, and your family will thank you.
Image courtesy of [khongkitwiriyachan] at FreeDigitalPhotos.net