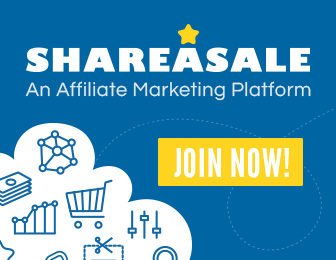 What will your New Year goals be? Perhaps to travel more, save more money, spend time with friends, and so on. What about your health? Do you have any goals for health in 2017? It could be revaluating your diet, taking up a new exercise or joining the gym. Or maybe you have an underlying health condition such as back pain that you're yet to see to. The New Year is a great time to start ticking off that list you never quite got round to the previous year. Wellbeing should be a part of your goals, whether that's taking time out or investigating an alternative therapy such as acupuncture which could see to your ailments and boost overall wellness.
You may have never considered acupuncture before, or perhaps you haven't researched the benefits and how it can actually help many more ailments that you might initially think. Acupuncture has become largely accepted among the medical profession, and is a well-respected ancient therapy. It involves the insertion of tiny needles into the body at specific points. It is believed by traditional theory that as humans we have meridian lines running all over the body, when these lines get blocked it is said to cause illness. Acupuncture works at enabling the energy to flow freely and stimulate the muscles.
So how could acupuncture help you?
It Might Help Your Migraines
If you suffer from frequent tension headaches and migraines, then you may want to trial a course of acupuncture! These days, we spend a lot of time behind the screen whether it's the computer, phone or laptop. You may find this has caused your headaches to worsen, making it hard for you to concentrate and get through everyday tasks. Acupuncture can be an effective method of diverting the pain that gets sent from the brain, and letting you get through your day migraine free.
It's Ideal for Back Pain
Acupuncture is most commonly associated with helping back pain, and for good reason! It's an effective tool at easing back related issues such as muscle strains or minor injuries. Research has proven acupuncture has the ability to provide pain relief, reduce inflammation and improve joint mobility. By promoting the release of vascular and immunomodulatory factors, this can be an effective treatment, especially when used alongside conventional treatments such as physiotherapy. Living with back pain isn't easy, so it's definitely a route worth exploring.
It Could Help Arthritis
Did you know acupuncture can also be an effective treatment for arthritis? It certainly won't cure it altogether, but it can work well for pain relief. Research has shown that acupuncture can reduce inflammatory aspects, and divert the pain away from the brain. It's an excellent alternative for those that may want to avoid the use of conventional drugs as a way to control the pain.
It Can Aid With the Menopause
The natural menopause usually occurs in women during the ages of 45-55 where they are likely to experience a number of symptoms. Fatigue, night sweats, hot flushes and headaches are all common symptoms, and can cause both discomfort and anxiety to the individual. Acupuncture has been known to relieve the symptoms of the menopause by increasing relaxation and also reducing any tension. It can also help to manage hot flushes, which can be particularly difficult to deal with.
Your Sleep Pattern Might Improve
There has been a number of studies, and evidence that points towards regular acupuncture and its abilities to help with sleep problems. By stimulating the nerves and muscles, it can reduce anxiety which may encourage sleep in individuals who are suffering from insomnia. It's also been shown to help manage sleep apnea, a fairly common condition in which individuals take long pauses of breath in their sleep.
As well as targeting a number of specific ailments, acupuncture is also fantastic for overall wellness. You don't necessarily have to be suffering with back pain or hot flushes to enjoy the benefits acupuncture brings. It's great at relieving tension and helping to improve your relaxation, so if you're feeling a little stress and bogged down it may be of benefit. Why not add an acupuncture session to you 2017 resolutions list?
Dr Michael Curtin is a fully qualified medical doctor with 28 years' experience in General Practice. After discovering a particular interest in alternative therapies, he obtained a Diploma in Acupuncture from the British Medical Acupuncture Society.
Image courtesy of [stockimages] at FreeDigitalPhotos.net