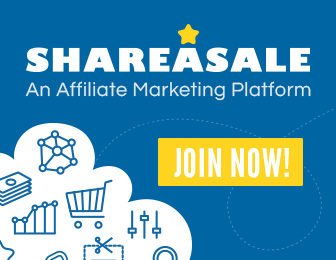 Getting out into the great outdoors on those bright, sun-filled summer days can be a challenge for seniors with mobility problems. From an outdoor environment that is not always conducive to mobility aids (don't get us started on 'beach wheelchairs') to finding the right type of outdoor activity that is enjoyable yet not too tiring, summer activities that get seniors out of the house take careful thought and consideration. Check out these top 5 picks:
Outdoor Yoga:
As more and more seniors pick up the practice of yoga, they are finding both its physical and mental benefits transforming. Yoga isn't just for the able-bodied though. For seniors with mobility problems including trouble standing or walking, or balance issues, gentle and restorative yoga can be done sitting in a chair or bracing yourself against a chair. Practiced outdoors in the fresh air, on a calm and sunny day, yoga can become an even more mindful activity that connects you to your environment.
The gentle flowing movements, deep breathing practice, and meditation of senior yoga boasts multiple health benefits including boosting blood circulation, fighting stress, building bone mass, strengthening balance, and relieving joint and back pain.
Go on a Picnic:
For seniors with mobility issues caused by a chronic disease or condition like Multiple Sclerosis, Parkinson's, or Alzheimer's, getting out of the house for outdoor fun poses an interesting challenge. Going to the store or eating out at a restaurant, even with assistance of a caregiver, can be exhausting and over-stimulating. A simpler, more relaxed outing like a picnic at a local park or simply in the front yard is a more viable (and enjoyable) option for many seniors with mobility issues.
With family or other caregivers, pack up a picnic lunch with all the staples like sandwiches, potato salad, lemonade, and cookies, and head to the local park. Find a picnic table near paved walkways that make maneuvering with a wheelchair, walker, any 4 wheeled walking aids or cane safer. Don your spread, and enjoy!
Gardening:
Full-on gardening with shovels and mulch and spades and plants and watering cans certainly seems like a bit too much for a senior with mobility problems. Simpler gardening tasks, however, are just the ticket for outdoor fun that also serves a purpose. Even in a wheelchair, you or your loved one might be able to hold the hose sprayer to assist with watering the garden. Or you might sit at a patio table to help pot plants and flowers and get your hands a little dirty.
Connecting a senior to a hobby they once loved, whether it is gardening or crocheting or painting, for example, does wonders for memory recall and mental stimulation. Assisting with a "project" like a garden, as well, helps a senior with mobility issues feel more independent, confident, and brings a little more meaning to their life.
Attend an outdoor concert:
One of the best parts of summer are the free outdoor events communities hold. Whether it's an arts and crafts fair or family fun day, chances are live, outdoor music will be present. Any senior with mobility problems knows that getting to a crowded venue, parking, and navigating around crowds is extremely difficult, so avoid packed festivals and find out if there are smaller concerts nearby, at local parks, even at a decent restaurant with outdoor seating to sit and enjoy some lovely tunes. Follow your local chamber orchestra and favorite local musicians on social media too to see if they post any outdoor events at which they'll be performing.
Yard games:
Throw it back this summer to the lawn parties of the old days with simple, fun yard games like horseshoe, corn hole, croquet, boules, or badminton. Depending on mobility level, some games can be played with seniors sitting down or pushed in a wheelchair by a caregiver. These are great ideas for summer holiday weekends like Memorial Day or 4th of July – easy, laid back activities that get the entire family in on the fun and don't leave older parents or grandparents with mobility issues out.
Outdoor Activity Reminders
Even seniors need to remember important outdoor safety tips that keep their fun from turning into an emergency:
Wear sunscreen. Too much sun exposure is still just as harmful for older adults as it is for younger people. Make sure to wear (and bring along) sunscreen SPF50 or higher when spending time under the sun.
Find the right mobility aid. If you normally use a cane but know that you'll be spending more time walking around outside than normal, bring along another mobility aid like a walker for backup. If you are recovering from an injury or surgery that impairs your mobility, opt for a push scooter for broken leg to help you stay mobile but avoid re-injury.
Stay hydrated. Time flies when you are getting out and about and for many seniors this can lead to forgetting to drink water regularly. Dehydration can quickly lead to confusion, headaches, and fatigue for seniors who are not careful. Be smart about intaking plenty of water, and bring along a reusable water bottle so you never find yourself without any.
Mobility issues shouldn't keep seniors from getting a kick out of the summer season just like anyone else. With creative ideas for getting outdoors and smart reminders for staying safe, seniors with mobility issues will find themselves embracing outdoor summer fun like never before.
Image courtesy of [photostock] at FreeDigitalPhotos.net