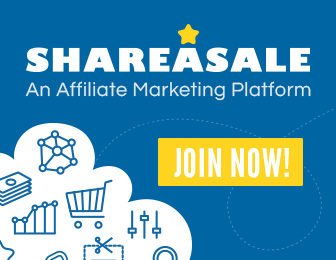 Pearly whites teeth of yours when neatly aligned, are clean of a sparkling white, it radiates confidence and poise. While eyes and other facial features are attractive, a mouth that contains an array of 32 little pearls, it arrests your gaze, stopping you from moving to other features. If you are dying to possess such a worthy mouth, it's not so difficult.
You may be blessed with good teeth. If yes, then ensure you preserve them from decay. Brushing after meal, in the morning and at night is a must. Your dentist will advise you on the right toothpaste. Do not forget to clean the plaque in between teeth. It is believed that the built-up of plaque leads to heart problem. Go for regular tooth check-up. Do not wait for a problem to crop up.
Who Takes Your Breath Away?
Every breath you take is an indicator of your health and well being. The very same breath indicates the condition of your stomach and digestive system. Bad breath could be due to indigestion and sometimes even due to sinus or sometimes due to tooth decay. Ensure these are taken care of. If the problem persists, it can damage your teeth too. Consult your dentist and seek treatment.
Smoking mars your teeth. Nicotine stained teeth are easy to spot. While you may use teeth whiteners to remove stains, tobacco and nicotine can permanently stain your teeth, weaken your gums, causing you to emit foul breath and spoil your lungs. Chewing tobacco is bad too. These cause bleeding of gums and even oral cancer.
Three steps
Regular brushing of teeth, including circular strokes to clean is a must. Both the upper as well as the lower set should be brushed. Do not forget your molars and the sides of the molars. These are usually the most neglected corners. Scrub your tongue lightly. Most tooth brushes today come with an edged portion below the bristles.
Remove plaque. There are nylon threads available which should be inserted in between teeth to remove plaques. The removal of plaques not only gives teeth a sparkle, but also reduces heart disease. Research has proven that plaque built-up causes swelling of arteries.
Get the shape you want-with dentistry having evolved, there are many new ways to sport a new set of teeth. Use braces if you have teeth jutting out. Some sport ugly gaps which is a result of bone and jaw structure. A gap in between teeth is due to a piece of flesh that forms in the gums, but this can be surgically removed and the gap filled.
A qualified dentist will set your teeth evenly by grinding the unwanted corners. Decays will be treated through root canal treatment. Teeth should be evened out, polished and plaque removed.
In no time, your face will be the talk of the town. Sporting beautiful set of pearly whites gives you a sophisticated look. You will have reasons to smile more often. It gives you that additional confidence.
As an avid and passionate blogger Joel Newman is presently into research on Human growth hormone. He likes to share his views with fellow readers on general wellness.
Image courtesy of [nenetus] at FreeDigitalPhotos.net