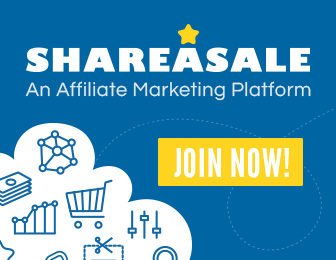 Everybody knows that the healthcare field is growing at an impressive rate. Many different factors have contributed to this, but one of the greatest benefits is the opportunities it has afforded many people who are interested in entering the field. With growth comes job openings, and many of the career possibilities that have become available are promising to aspiring healthcare professionals. If you are considering what position you are best suited to, and you are not interested in training as a provider, the following three jobs are ones that are rapidly growing and likely to continue growth.
An online degree program can further develop the skills that are necessary to jobs like these. If you are wondering what qualifications are typically necessary, exploring degree options can illuminate some of the abilities that are most often emphasized and help you prepare for a career in the field or any of these three positions.
Healthcare Administrator
There are a diverse range of positions that are growing and propelling the healthcare industry forward. Among those, healthcare administrator is one of the most important. As an administrator, you can expect to take on a number of responsibilities and fulfill various roles at different times. Whether you work in an office, hospital or other healthcare environment, your position will likely be the glue holding everything else together. Schools such as USC offer degrees that develop the skills necessary for such a position, and with such exemplary educational qualifications, you can make yourself an attractive candidate. Learn more about their executive MHA program.
Medical Secretary
Medical secretaries, much like healthcare administrators, serve as the go-to for problem solving and administrative tasks in a healthcare setting. A secretary, however, may play a role that is less managerial and more supportive. The role is vital nonetheless, as medical secretaries are often the first personnel who patients interact with. As such, it is vital that anybody in the position be qualified, skilled and ready to assist patients with their needs. Enrolling in an online degree program can help you learn more about the skills necessary to perform in this job and other positions in the healthcare field.
Patient Services Representative
If interacting with patients is your thing and you delight in the opportunity to help, a patient services representative position may be exactly what you are looking for. This job is the face that patients see and seek solutions from. You must be patient, compassionate and adept at problem-solving to succeed in this position, and enrolling in an online degree program can help you develop these qualities. It will also prepare you for the job market and impart knowledge that is essential to working in the field of healthcare. If you want to boost qualifications, this is the best path.
There are many different roles in healthcare that can offer fulfilling and exciting career opportunities. No matter which of these you choose to pursue, you can develop the qualifications necessary and improve your skill set by completing an online degree program. With a range of options at your fingertips, finding the right one may be the first step towards your new career in healthcare.
Image courtesy of [photostock] at FreeDigitalPhotos.net