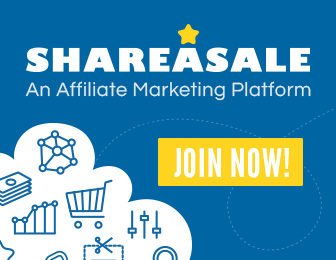 The warmer weather is on its way, and hot summers are always accompanied by a healthy dose of humidity. As the weather changes and offices heat up, productivity slows down, and it becomes increasingly difficult to muster up the energy to do anything that requires intensive effort. For those who brave the warmer weather, it is important to prepare your skin for the summer months which will assist in beating the summer glow.
Purchase a good quality large water bottle and fill with chilled water and ice so that you have fresh water to drink always. Consume food rich in High Fiber Food; you can make this possible by packing small fruit juice boxes which you can eat anytime you feel like, Glucon-C pouches to sip on during class intervals to avoid heat fatigue.
Prefer to offer a healthy cool breakfast like porridges, cereals, cold sandwiches, water melons for breakfast.
Water is Your Best Friend
Avoid weakness, muscle cramps, dehydration, dizziness, and headaches by drinking more water than you usually would. Cool water will also keep the glow at bay. If you opt to exercise in the heat, add an energy powder into your water bottle to replace the electrolytes that are lost through sweat. Eight to ten glasses of water will assist in sweat control.
Wear Appropriate Clothing
Loose-fitting cotton clothing is ideal during the summer months as it is light and cool. However, if you are concerned about your sweat control, search for polyester and cotton blends. This combination will ensure a "wicking" effect and will leave you feeling dry and fresh. Jeans and a silk shirt are not ideal for the warm summer months as both fabrics increase sweating and retain the moisture. During the warmer months, opt for active gear that has quick-dry properties to leave you feeling cool and dry during your workouts. Spruce up your summer wardrobe with garments made from the following lightweight fabrics such as cotton, rayon, linen.
Timing is Everything
Use your discretion to time your outdoor activities. Sun exposure, temperature, and humidity all contribute to the light sheen of sweat that sits on your forehead. If you plan on exercising, do so in the morning or the late afternoon.
Adopt a Moisturiser
To keep our skin moist and supple, most facial moisturizers contain high doses of oily ingredients. These oily compounds keep our skin looking great during the winter months but can cause an oily, melted sheen across the face during summer. By the end of the day, the humidity, in combination with sweat, can leave our makeup looking washed-out and gooey. Make use of a moisturizer that will leave your skin feeling supple without the shine. Avoid layers of makeup during the summer months as this will lead to increased skin impurities and an increase in visible sweat.
Use a Reliable Antiperspirant
Summer sweat has one defining characteristic: bad body odor and nowhere is a sun-kissed look complimented by a bad smell. Use a women's deodorant that offers 48-hour protection to ward off an unpleasant scent. Sprits your deodorant after your morning shower and use it when you feel like the fresh scent might wane. Pop a bottle into your handbag, into your gym bag, and into your car to ensure that you feel and smell fresh throughout the season.
What better time of year to lose weight than when the days are long, and the weather is pleasant It's a perfect time to trial new exercise options. Use an online exercise tracker to understand how new sports and activities burn calories and impact your diet. Try new activities. Take advantage of the warm weather to hike outdoors, ride a bike, go to a gym and make use of the facilities like adjustable dumbbells, play in the surf. Swim. Join a volleyball game. The possibilities are endless. It's also a fun time to recall the things you liked to do as a child. Fly a kite. Play with a hula hoop, roller skate, run through the sprinklers.
You also ought to develop the habit of sleeping in a good mattress to enable you to sleep comfortably and wake up in good shape and ready for that day's activities.
The habits you create in summer can set the groundwork for year-round health, so don't delay any longer. Summer won't be around forever, and there's still time to drop weight, get healthy, exercise more and work toward having the healthy lifestyle you have always dreamed of. It only takes a commitment to trying every day.